Profile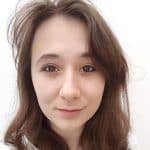 Heidi Thiemann
Curriculum Vitae
Education

Colyton Grammar School (2007-2013), University of Leicester (2013-2017)

Qualifications

Degree (MPhys Physics with Space Science and Technology) A-Levels (Physics, Maths, Chemistry, Geography, Further Maths) GCSEs (Biology, Chemistry, Physics, Maths, English Lit, English Lang, French, History, Art, Drama, RE, Astronomy)

Work History

Waitress at a local restaurant, Saturday job at the National Space Centre, Mentor at Space School UK, Lead of SpaceCareers.uk, Director of the Space Skills Alliance

Current Job

Astronomy PhD student

Employer

The Open University is a public research university, and the biggest university in the UK for undergraduate education. The majority of the OU's undergraduate students are based in the United Kingdom and principally study off-campus; many of its courses can also be studied anywhere in the world.
Favourite thing to do in my job: Travelling to use telescopes in other countries.

About Me: I am an astronomer and I research how stars change in brightness to try to understand more about stars in our universe.

Read more

I work at The Open University, based in Milton Keynes, where I study variable stars – these are stars that change in brightness over time. I'm originally from the rural countryside in Devon (South West England, where the skies are a lot clearer than in the city), so I spent a lot of time as a kid watching out for satellites passing overhead in the night sky.

In my spare time, I bake cakes, do weightlifting, and play board games with friends.

My Work: I use data from many telescopes around the world to investigate variable stars (these are stars which change in brightness) to understand what stars are in the night sky, how they'll change over time, and discover new types of stars!

Read more

I mainly use data from a telescope called SuperWASP (below). This stands for the "Wide Angle Search for Planets" and it's been the most successful ground-based telescope for finding exoplanets (planets outside our Solar System).

In fact, it's discovered 200 exoplanets through something called "the transit method". If you watch a star for a long time and see a dip in the brightness of the star (like the picture below), you've probably detected an exoplanet, yay!

We call this graph of brightness against time a "light curve".

But, having said that, I don't actually look for exoplanets…

Because SuperWASP monitored almost all the sky for 10 years, we've built up a huge archive of data on stars and how their brightness changes over time. So, instead of looking for little dips, I use the same data to look for different shapes and sizes of graphs, like the one below…

This type of light curve is the light curve of a "contact eclipsing binary star" – basically two stars orbiting each other that are so close together that they are touching!

Now, the problem we have is that SuperWASP monitored the sky for 10 years, so there's a huge amount of data, too much for a person to go through by hand. To solve the problem, we uploaded all our data to a website called the "Zooniverse" which anyone can go on and get involved in real science!

Our project is called "SuperWASP Variable Stars" and we're trying to categorise 1.6 million light curves of stars to find the weirdest variable stars in the sky. If you want to have a go at categorising real SuperWASP light curves, try it out here: https://www.zooniverse.org/projects/ajnorton/superwasp-variable-stars

But by chance, while looking through that data, my supervisor and I came across an interesting new binary star!

To back up our discovery, we needed more data on this interesting new binary star, so over the past year, I've been using telescopes from across the world (like the one below in South Africa) to collect data which will help us make computer models of this binary star and confirm our predictions.

You can ask me more about it in the chat sessions…!

My Typical Day: On most days, I work 9am-5pm in my office, where I use my programming skills to understand the data I get back from the telescopes I use. A few times a year, I get to travel to exciting parts of the world to use telescopes in the mountains of South Africa, or go to conferences in Spain.

Read more

My day to day work as an astronomer isn't inside a telescope dome, but actually in an office surrounded by other astronomers!

I usually work 9am-5pm, but the work I do is so variable (like my stars!). But on a normal day, I get into the office, have a cup of coffee, and get cracking with analysing astronomical data. At the moment I have lots of data from different telescopes from across the world, so I might spend the morning looking at light curves from the PIRATE telescope, then the afternoon looking at the chemical fingerprint of stars from the South African Large Telescope (SALT). This is my desk where I spend most of my time…not the tidiest!

When I'm not looking at data, I'll be in meetings with other astronomers. On Tuesdays we have our "Astronomy Journal Club" where the research group get together to give talks or chat about the latest developments in astronomy. On Wednesdays we meet for cake and board games (we work hard, honest!). On Thursdays we have talks from visiting researchers from all over the world. And in between, I'll meet with my supervisors and others working on similar topics to chat about how the work is going and what telescopes to use next.

A few times a year, I'll head off to conferences and meetings across the world, where I'll share my work with other astronomers.

And when I'm really lucky, I'll head off to telescopes and my day-to-day is very different!

When working at a telescope, my day started at 5pm and ended at 7am! I would get up at 5 in the evening, eat dinner (which was very odd to have when you get up), and then drive up to my telescope just before sunset at about 6pm. I would then spend the night working, have lunch at about 1am, and finish before sunrise at about 6am, when I'd close up the telescope dome, head back down the mountain, and go to bed at 7am.

Here's a photo of me working in the 1.9m telescope in South Africa… you can see just how big it is inside! 

Working in a telescope is fun but very odd, and you have to be prepared to work long hours in the dark, sometimes on your own, so you need to be able to fix things if they go wrong. Here's a photo of me and Bynish working at the 1.9m telescope in South Africa.

My favourite thing about work at a telescope at night is that you get to go outside in the darkest of skies, and if you let your eyes adjust, you can see more stars than you've ever seen before. If you ever get the chance to see the Milky Way, take it, it's incredible.

What I'd do with the prize money: I would put the prize money towards tackling summer holiday food poverty through free science clubs for kids in my local area.

Read more

In my local area, many families aren't able to afford food over the summer when free school meals aren't being provided, and it's a real issue. With the prize money, I would like to work with my university and with local schools, to run a free science club over the summer holidays. This science club would also provide breakfast and lunch for the families attending, to help combat food poverty many kids face over the holidays, while giving them a fun week of science to enjoy.

My Interview

How would you describe yourself in 3 words?

Astronomer, explorer, energetic

What or who inspired you to follow your career?

A family friend who showed me how to use a telescope when I was about 11 years old.

What was your favourite subject at school?

Art - it was fun, hands on, and messy.

What did you want to be after you left school?

Astronaut (and I still want to be one...)

Were you ever in trouble at school?

No (honest!)

If you weren't doing this job, what would you choose instead?

Rocket engineer

Who is your favourite singer or band?

Elbow

What's your favourite food?

Strawberry shortcake

What is the most fun thing you've done?

Learning to fly a plane

If you had 3 wishes for yourself what would they be? - be honest!

I'd love to go into space, that's the main one!

Tell us a joke.

How do you organise a party in space? You planet!
---
---